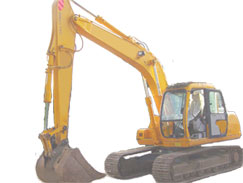 Parts Supply
We supply a wide range of Brand New Starter Motors and Factory Service Exchange Remanufactured Starter Motors for many makes of Off Highway, Plant Hire, Quarry and Site Construction Equipment.
including
Digging & Excavation Machines : 360 Excavator * Backhoe Loader * Mini Digger from 0.8t to 3.5t * Bulldozer * Dozer * Traxcavator * Crawler * Digger * Excavator
Cherrypicker MEWP * Crane * Compressor * Generator * Jetter * Mobile Welder * Donkey engine * Dumper
Demolition Rig * Motor Scraper * Grader * Foundation Piling Rig * Drilling Rig * Powerscreen * Rock Crusher * Trommel * Portable Conveyors * Forklift * Forestry Forwarder * Heavy Duty Tracked Machines * Wheeled Loading Shovel * Mobile Hydraulic Power Packs * Pumping Unit * Trencher * 4x4 * Road roller * Roadsweeper * Skidsteer loader * Small Plant * Telehandler
Construction Plant starter motors available for:
Aveling Barford, Benford, Bray,
Case 580F, CX range,
Caterpillar D4 D6 D8 D9,
Deutz, Daewoo, Demag, Fiat-Allis, Fiat Hitachi
Fermec, Hanix, Hymac, Isuzu, Iveco
JCB 2C 2CX 3 3C 3CX 4D 5D 6D JS range Sumitomo
John Deere, Kubota, Matbro, Massey Ferguson,
Nissan, Sanderson, Takeuchi, Terex, Thwaites,
Vermeer, Volvo, Peljob Mitsubishi L3E,
Yanmar
Construction Plant Fleet Engineering Maintenance Support
Our fleet engineeering support service offers Starter Motor Direct to site delivery and On Site* fitting in Shrewsbury, Telford, Local Shropshire areas (*where possible / accessible / subject to extra charges ).
Starter Motor system voltage drop tests
Carry out under load by trained personnel taking account of risk assessment and safety precautions : Should not exceed 0.5v on B+ main lead, across solenoid switch contacts, or on B- main lead. If volt drop reading is excessive check/clean connections, inspect condition of cables, contacts, etc.
Old Starter Motor Unit Repairs
We may be able to repair or rebuild your old construction plant starter motor subject to parts availability.
We have a Crypton electrical test bench and Motoplat CV2013 starter motor test benches (up to 1800A lockdraw current) for off machine performance testing of heavy duty starter motor units.
Starter Motor Diagnostic Tests